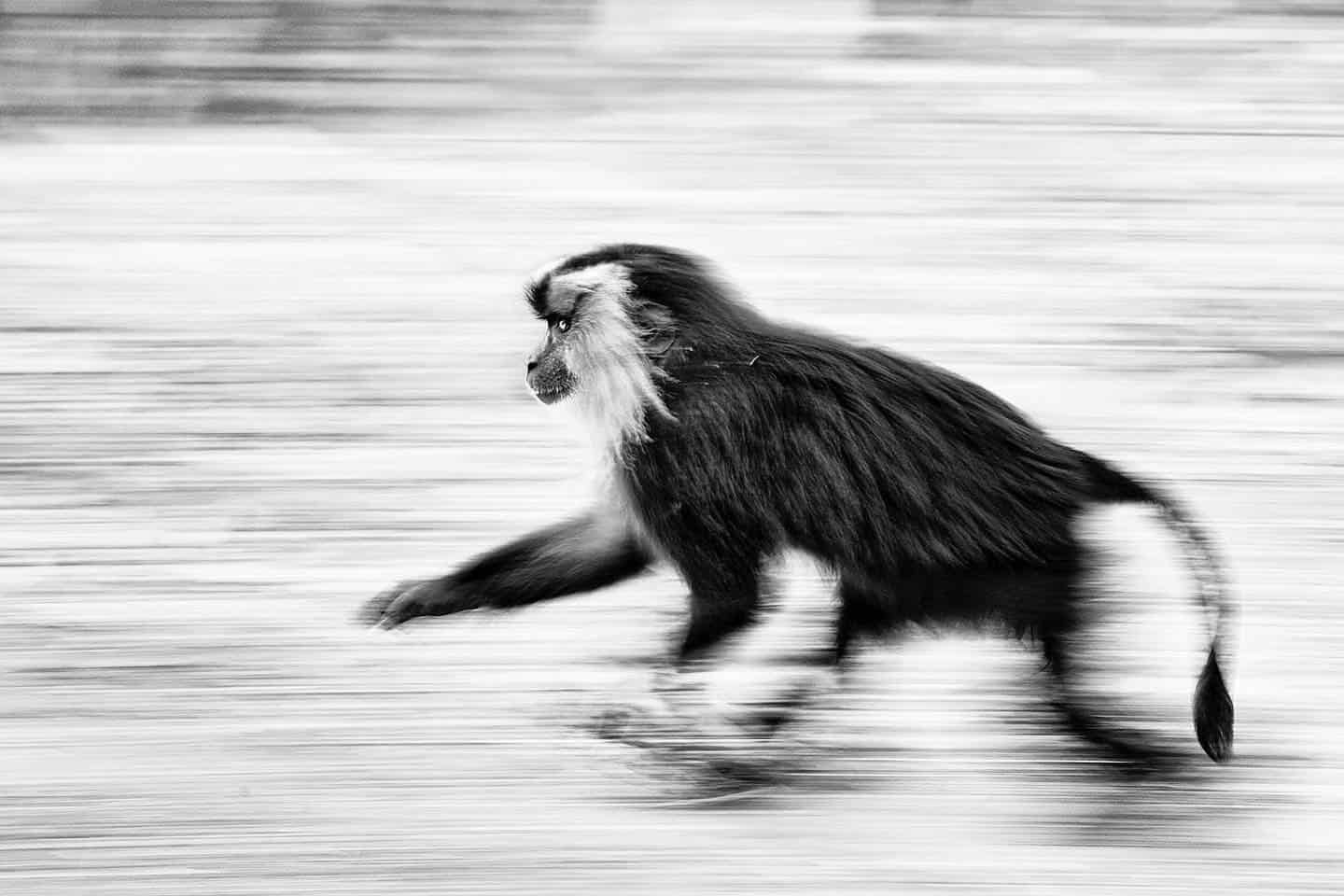 LION-TAILED MACAQUE PRINT SIZE AND FINISH OPTIONS
South India. Early Morning. We got to the location; I intended to photograph blurs. After shooting a few hours, I realized to capture a blur I had to focus on a lion-tailed macaque's intentions.
I got lucky when this lion-tailed macaque moved with such focus. Its intention of grabbing some fallen figs before anyone from his group members got to them.
LION-TAILED MACAQUE AND MONKEY FACTS
Some of our closest relatives in the animal kingdom are part of a group of nearly 200 species of primates. Monkeys, like the one in our lion-tailed macaque print, are easily identified by their tails and also narrow chests. Comparing monkey pictures to those of apes or even humans shows that while we all are somewhat similar, chimps and humans are the closest relatives. Monkeys tend to have flat faces with a soft muzzle, and also walk on all four limbs. However, when they sit upright, their arms are freed and they are able to carry out more advanced tasks.
Most monkeys live in tropical forests and typically live in groups called troops. Most monkeys are arboreal, meaning that they spend most of their lives in trees, where they use their long limbs to swing between trees. Black and white monkey pictures of these animals swinging in action can be breathtaking. However, when they are on the ground, monkeys use the full sole of their feet to walk. They very rarely walk bipedally, that is on just two legs, but they can stand straight for short periods of time.
ENJOY MORE ANIMAL PICTURES
Horses | Lions | Tigers | Elephants | Monkeys | Bears | Birds | Snowy Owls | Arctic Wolves | Mountain Lions | Musk Oxen | Bald Eagles | Bison | Reindeer | Arctic Fox