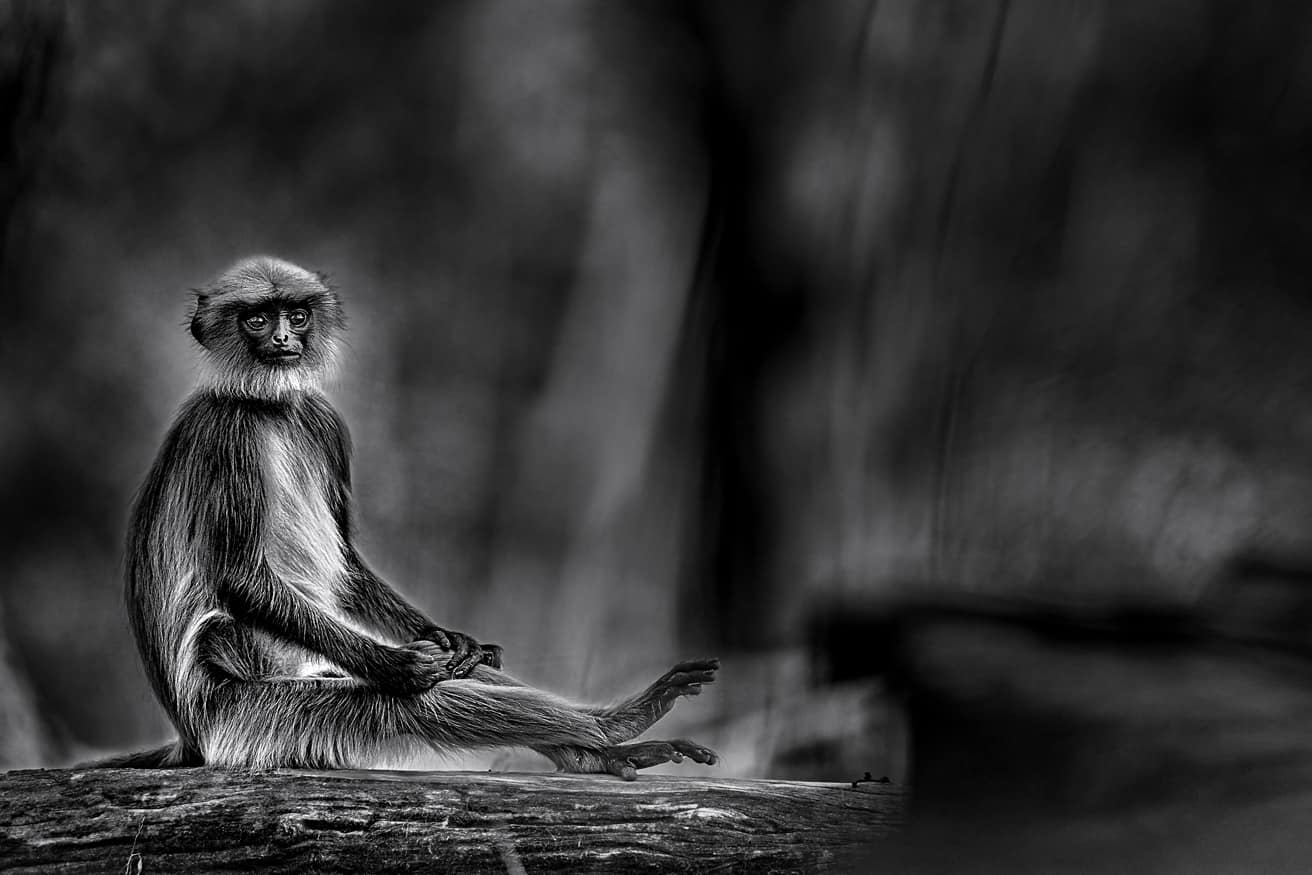 LANGUR PRINT SIZE AND FINISH OPTIONS
Mid Afternoon – South India.
We stopped for a bit in the middle of a forest. Everyone pulled out their phones, frowned because we soon realized there was no Internet. We were forced to be in the moment; some stretched their legs some sat on the log next to the truck staring at nothing. I walked towards this Langur and decided to spend some time observing him. He was very relaxed while the others were busy doing a lot but nothing at the same time.
It struck me. I do the same with my phone, a lot but really nothing. I always complain of having no time for myself, but I still give so much time to my phone. In New York, I get up; the first thing I do is answer emails and text messages.
Even though none of them will help in creating photographs, improve climate change or the outcome of my day, but I still answer them regardless. I repeat this all day, every day and any free moment I get, even though my mind feels cluttered.
When I travel to remote locations without internet, My mind is not cluttered, I am in the moment and not distracted by the constant emails and text messages allowing me to stay more focused on the thing I want to achieve.
Do we know how to use technology to our advantage or are we becoming slaves to technology?
ENJOY MORE ANIMAL PICTURES
Horses | Lions | Tigers | Elephants | Monkeys | Bears | Birds | Snowy Owls | Arctic Wolves | Mountain Lions | Musk Oxen | Bald Eagles | Bison | Reindeer | Arctic Fox