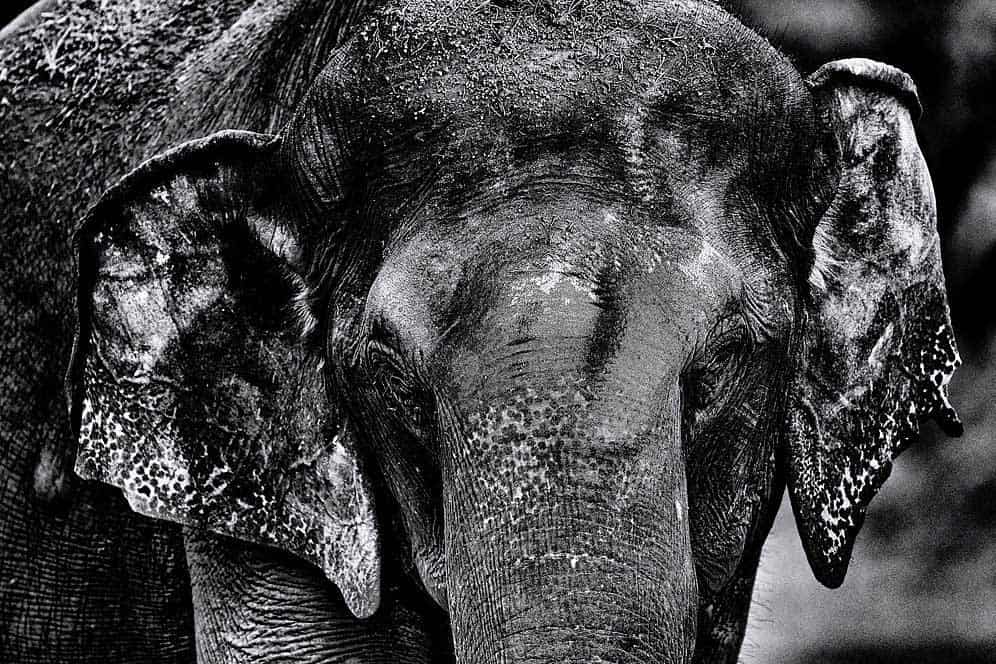 BLACK AND WHITE ELEPHANT IMAGES SIZE AND FINISH OPTIONS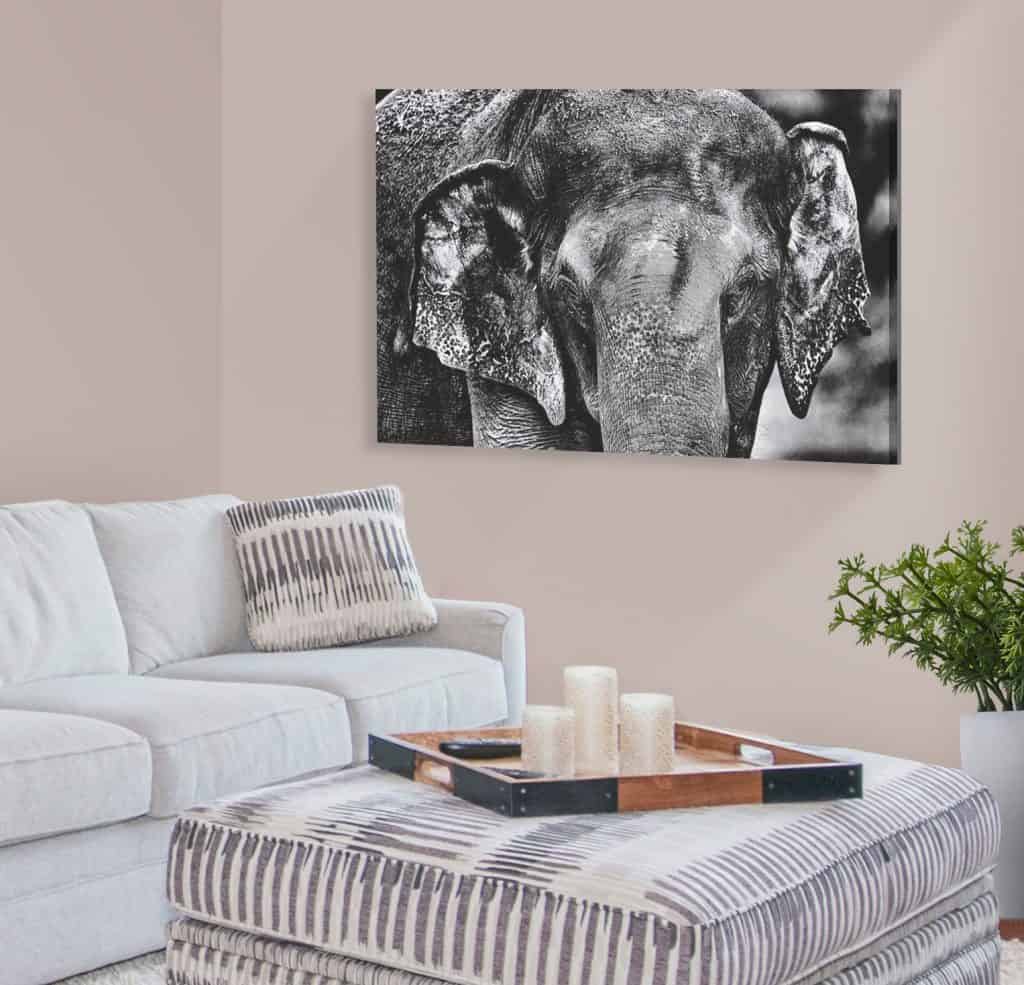 The moral of this story is that you can't simply walk into someone's home uninvited and also expect a warm welcome!
If you walked into a human's home unexpectedly – they'd ask you to leave. Well, these elephants in the Indian jungle are no different.
In capturing these black and white elephant images, I got so caught up in the moment that I totally lost track of how close the elephant was to me. When I snapped this elephant photo, he was only 6-8 feet away from me.
And, I remembered too late, the Indian elephant is known to charge intruders!
My heartbeat skipped and I began to slowly retreat as a result.
Fortunately, the elephant decided to spare me, but I won't make this mistake again. Above all, I felt lucky to escape with my black and white elephant images for my art gallery website. Next time, I'll be sure to keep my distance. ?
FACTS ABOUT THE ELEPHANT
The elephant is the largest land mammal. They can be found in a wide variety of habitats, including savannas, grasslands, forests, swamps, and also the desert. The elephant can weigh up to 8,000 lbs and stand 10 to 13 feet tall at their tallest point! The elephant's trunk is an amazing tool and one of the most versatile organs among all mammals. It's a combination of their upper lip and nose, and they breathe out of the tip of their trunk. The trunk is so skilled that it can pick up a penny from the floor, but also pick up a large, heavy tree branch and fling it across the way. Elephants use their trunks like we humans use our hands.
FUN FACT: When elephants meet or greet each other, they engage in a "trunk-shake" the same way humans would engage in a hand-shake
Elephants like to live in small groups led by an elderly female called a cow. In elephant families, females are the leaders. Most of the males live together as bachelors separate from the females. Elephants are known to develop deep familial bonds and lifelong friendships. That contributes to their health and well-being in similar ways to the human need for social connection and affection. Elephants have the longest gestation period of any other mammal (18-22 months). Ladies, can you imagine being pregnant for almost two years? And when their babies are born, newborns are roughly 3.5 feet tall and 220 lbs on average!
ENJOY MORE ANIMAL PICTURES
Horses | Lions | Tigers | Elephants | Monkeys | Bears | Birds | Snowy Owls | Arctic Wolves | Mountain Lions | Musk Oxen | Bald Eagles | Bison | Reindeer | Arctic Fox